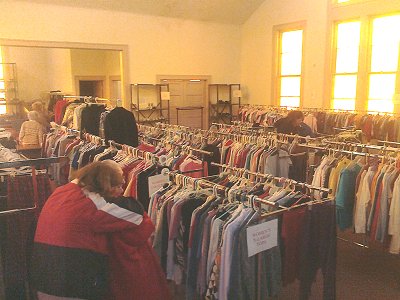 Grace Resurrection Community Center has a Clothing Bank for residents of Darke County. All items are given without charge, however due to inventory; we occasionally limit the quantity of certain items, such as coats, in order to serve as many in need as possible. See Contact and Hours.
We accept donations of gently used clean clothing items, including shoes, boots, gloves, hats and coats. There is always a need for new packaged underclothing and socks for all age groups. Donations can be dropped off during any Hours of Service or by special arrangement by calling 937-548-2595. At present, we do not have room for non-clothing items.
Any items left at the change of seasons are donated to other agencies.